Mike Dirnt Welcomes Daughter Ryan Ruby Mae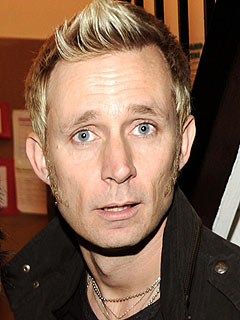 Kevin Mazur/WireImage
It's a Green Day girl!
Mike Dirnt and wife Brittney welcomed daughter Ryan Ruby Mae Pritchard on Monday, Nov. 29, the band announced on their Web site.
The couple's new baby girl weighed in at 7 lbs., 6 oz and joins big brother Brixton Michael, 2, as well as sister Estelle Desiree, 13,  the bassist's daughter from a previous marriage.
"Mike and Brittney wanted all of you in the Green Day family to see her and know her name first," the post reads. "Rage and love…"
— Sarah Michaud