Give Back this Season with FEED's Adorable (and Charitable!) Teddy Bears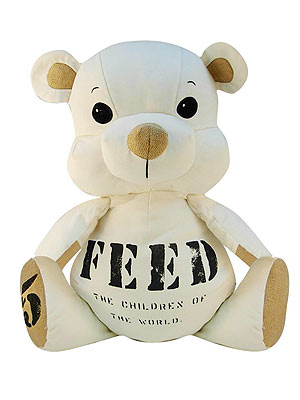 Courtesy FEED
Don't just gift your tot a regular stuffed animal this holiday season.
Teach him the importance of giving back with one of FEED Projects' plush bears.
Not only are they made of soft organic cotton and natural burlap, but they also help provide invaluable nutrients to toddlers in need.
Choose between the larger FEED 5 ($60, left) or the smaller FEED 3 ($35) — each cuddly critter is stamped with the number of kids that will benefit from your gift.
Make sure to also check out the organization's other unique gift offerings, including the FEED Kenya scarf ($29) and FEED 100 bag ($30), at Feedprojects.com.