Star Mom Fave Accessory Designer Monica Botkier Is a Mom Herself!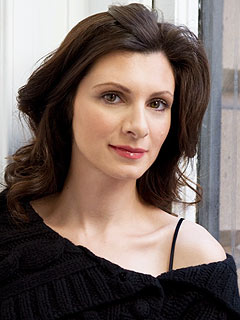 Courtesy Botkier
For mom-of-three Monica Botkier, accessory designing was, well, an accident.
"I was a fashion photographer and shooting tons of amazing accessories so I became obsessed," she tells PEOPLE Moms & Babies.
After purchasing a few designer handbags, but feeling unhappy about the functionality and the price, Botkier began designing her own purses. "I made my personal bag (the Trigger) in April 2003 and by August 2003 we were in Barneys," she says.
Now, the native New Yorker's bags and shoes are worn by some of Hollywood's most famous mamas, including Angelina Jolie (below left carrying the Sasha medium duffle), Halle Berry (below right wearing the Marnie boots), Jessica Alba, Sarah Michelle Gellar and Heidi Klum.
And the popularity probably has a lot to do with the fact that Botkier doesn't sacrifice fashion for function in her designs. "There's no reason to compromise either one," she says.
Botkier, who says she's inspired by "busy, modern and fashion-forward" New York women, also gets ideas from her 6-year-old daughter.
"She loves shoes and bags. Every time she comes to my office she draws a new bag and waits to see the prototype," Botkier says.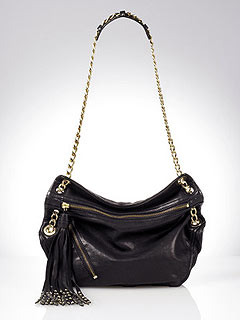 Courtesy Botkier
That creativity has given her another idea: the possibility of a children's line. "I'd love to," she shares. "I have so many ideas about how to build a practical and fashionable wardrobe for kids that I'd relish the opportunity. One day."
For now, she's busy enough balancing her burgeoning line with motherhood. "It isn't easy, but having a great team both at the office and at home helps a lot," she admits.
"There are definitely long days, but it's a love for family and a love for Botkier. There's no reason a woman can't have it all — the career and family."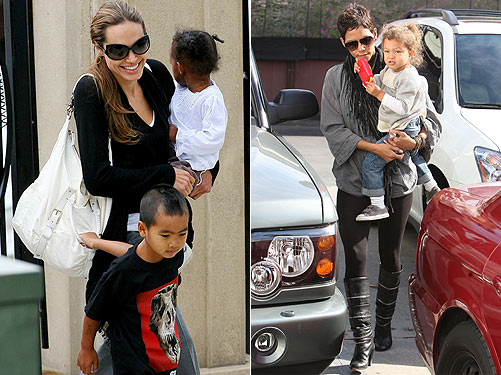 Ambler/St. Clair /Splash News Online; Fame
— Kate Hogan