BumpWatch: Mariah Carey Is Radiant in Red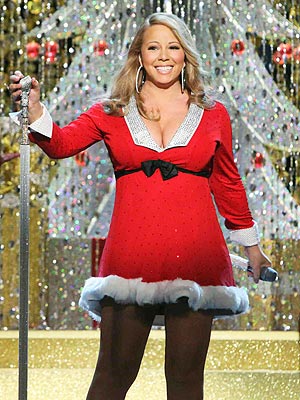 Danny Feld/ABC/Getty
Santa baby!
An expectant Mariah Carey tapes her appearance at the Rockefeller Center's annual Christmas Tree Lighting Ceremony last week in New York City.
The singer, 41, performed tunes from her new holiday album, Merry Christmas II You, for the special airing Nov. 30.
After "a long journey," Carey and husband Nick Cannon expect their first child next spring.
RELATED: EXCLUSIVE: Mariah Carey Peddles Her Lifestyle Line Live on HSN