Brighten Up Your Nursery With Beaba's New Night Light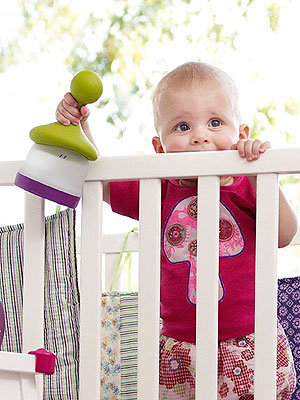 Courtesy Beaba
If you're tired of the simple plug-in variety, make sure to check out Beaba's new Pixie Nightlight ($55).
It offers two LED brightness settings that give off just enough light to safely navigate a nursery during bedtime, but not so much that it interferes with baby's sleep.
The rechargeable base also means you can position it anywhere you want without being slave to your electrical outlets.
And once fully-charged, it gives off about six hours of soft light — just enough for a feeding or two.
Best of all, an ergonomic handle turns the Pixie into an adorable lantern a potty-training toddler can easily tote on overnight trips to the bathroom.
To shop, go to beabausa.com.