Melissa Joan Hart: Parenting from Both Coasts 'Stressful'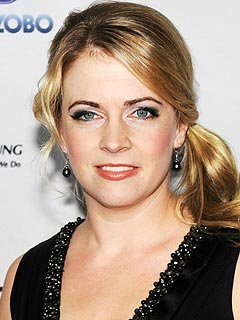 Bryan Bedder/Getty
Melissa Joan Hart's bicoastal lifestyle isn't all it's cracked up to be.
"It's kind of stressful," the actress told PEOPLE Monday at the 38th Annual International Emmy Awards.
"I just had the last six weeks off and I got to be home [in Connecticut]. Now I'm going to go back to the West coast for the next five months [to film Melissa & Joey]. My kids are in school so they have to be here — it is really hard."
Although she finds the separation difficult, Hart is able to keep her head up, always making sure to never go longer than a week without seeing her sons Mason Walter, 4½, and Braydon 'Brady' Hart, 2½.

"We're just taking it a month at a time. I see them every other week," the Melissa & Joey star, 34, says. "It's difficult but at least I can also focus on work and then go home and be a mom."
Another difficulty Hart has come across? Potty training!
"It's been really hard. Today I had to leave the gym because Brady pooped his pants," Hart said. "I couldn't quite get him on the potty in time. It's tough but that's the messy stuff you deal with!"
— Isley Kasica