No More Spills! Contigo Debuts Leak-Proof Kids Cups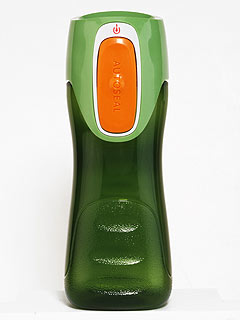 Courtesy Contigo
It seems like every kids' cup promises not to leak. And then we get it into our diaper bag and learn the truth.
But we've tested these great AUTOSEAL Kids Trekker Cups from Contigo ($12 for a pack of two) and they really live up to their promise.
These cups are intended for children who have outgrown sippy cups, but may not yet have outgrown spills.
While recommended for ages four to twelve, we've tested them with a 2-year-old and a 5-year-old and they both love them.
Once they've mastered the little trick of pushing the button to take a drink, kids will adore carrying around these cups that are a lot like mom's coffee cup. (Contigo actually makes adult travel mugs based on the same leak-proof principles.)
And we love that they're BPA-free, phthalate-free, and PVC-free since we then get all the conveniences of plastic without any of the worries. And, most importantly, no leaks!
— Stephanie Phoenix