Brad Paisley Says Sons Are Yin and Yang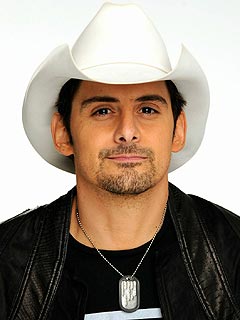 Michael Caulfield/AMA2010/Getty Images
Opposites attract in the Williams-Paisley household!
"The first child — his name is Huck — is a lot like me. He shares my disposition and focuses on a lot of things," Brad Paisley said Sunday at a press conference for the American Music Awards.
But when it comes to his second son Jasper Warren's personality, the country crooner notes the father-son duo are as different as night and day.
"Then the second child is the opposite of Huck … which I think happens a lot," he explains. "In some way he's becoming my favorite just by the fact that he's not like me."
Providing a balance in the family, Paisley believes the brothers, ages 3½ and 19 months, compliment each other perfectly.
"It's really fun having two that way because they really do fit in the gaps," he notes of his boys with wife Kimberly Williams-Paisley.
— Anya Leon with reporting by Danielle Nieman