Jenna Elfman's Most 'Rewarding' Breastfeeding Experience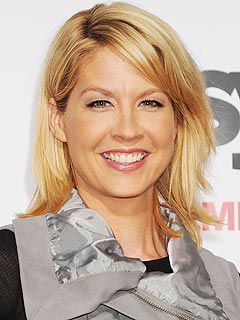 WireImage
Following the birth of son Story Elias, 3, Jenna Elfman says she was surprised when nursing didn't come naturally.
"I had zero education about breastfeeding," she admits in a new interview with Best for Babes. "I thought you put the baby on the breast and they sucked and that was it."
After Story experienced difficulty with his latch Elfman, 39, focused her efforts on the breast pump, expressing her milk "in the backs of cars, on the way to the set, on the freeway…"
More than 10 months later, the actress finally stopped pumping — and started to dig out from a mountain of frozen breast milk she had amassed along the way.

As luck would have it, however, Story wouldn't be the only one to benefit from Elfman's hard work. A family member of a friend had given birth to a methamphetamine-addicted baby who was struggling to keep formula down, but Elfman's breastmilk did the trick.
"Once a week my friend would come over and get a supply. The second the baby started on breastmilk, he could hold it down. All of the rash symptoms on his body started going away," she explains. "I literally kept him alive for several months."
Calling the experience "so rewarding," Elfman — also mom to new baby Easton Quinn Monroe, 8 months — says she holds a special place in her heart for the now 3-year-old little boy.
"In my heart I feel connected to him, like he's my little angel friend," she adds.
To read the full interview with Jenna Elfman, visit Best For Babes.