Spotted: Jennifer Lopez and Emme Celebrate Gucci Children's Collection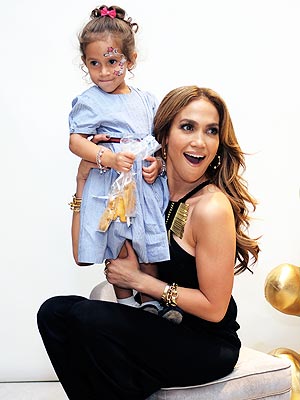 Stefanie Keenan/WireImage
Fashion — and facepaint!
Jennifer Lopez and daughter Emme Maribel, 2½, attend a party celebrating the new Gucci Children's Collection Saturday in Beverly Hills, Calif.
The singer/actress and her twins — Emme and brother Maximilian David — are the faces of the new line.
"Emme wants to have everything on — scarves, jewelry, my shoes, dresses," Lopez, 41, laughs.
Meanwhile, "Max would rather not have any clothes on," she tells InStyle.
RELATED: Jennifer Lopez and Twins Star in Gucci's New Children's Ad Campaign