Helena Bonham Carter Benefiting From Parenting Classes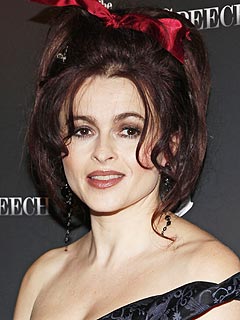 Stuart Ramson/AP
Whereas acting may come naturally to Helena Bonham Carter, the mother of two admits parenthood is an entirely different story.
"I'm not working right now. I need to be a mom," the Harry Potter and the Deathly Hallows star, 44, tells E! Online. "It's much harder being a mom than an actress."
Noting that "no one taught me what to do" as a mother to Billy Raymond, 7, and Nell, 2½, Bonham Carter has reached out for help — and some much-needed advice.
"I'm taking parenting classes," she explains. "They're teaching me some really interesting things, like it's not your job to know everything … You've got to get them to think for themselves."
— Anya Leon