Carousel Designs: Nursery Decorating You Can Do Yourself!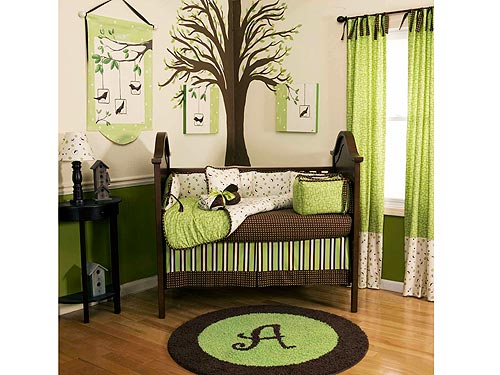 Courtesy Carousel Designs
There probably aren't many West Point grads daydreaming about damask and toile, but former classmates Jonathan Hartley and Allan Sicat aren't like most.
Together, the duo are the driving force behind Carousel Designs, a collection of luxe yet affordable crib bedding, fabric and nursery decor. So impressed was celebrity designer Nate Berkus with Hartley and Sicat's work, he selected Carousel for the nursery he personally created for Rachel Dratch's son Eli Benjamin.
But beyond aesthetics, Carousel sets itself apart as an innovator in the field.
Expectant parents can channel their own inner Berkus with the wildly popular nursery Nursery Designer software program, which recently launched a new and improved Version 3.0.  In just a few clicks you'll be tinkering with paint colors, fabric swatches, furniture finishes and more, taking all the guesswork out of what is often a stressful project.
Best of all, friends and family can log in to see your masterpiece and make purchases to get the ball rolling. Baby won't gestate forever, so what are you waiting for?  Start designing your dream nursery now at BabyBedding.com.