Spotted: Kendra Wilkinson and Hank's Sunshine Day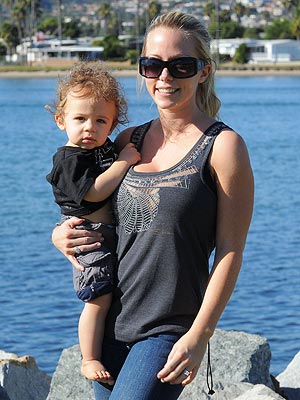 GSI Media
A day at the bay!
Kendra Wilkinson, her father-in-law Hank Baskett Jr. (not pictured) and baby Hank IV spent a sunny Sunday at the playground in the reality star's native San Diego.
The 11-month-old and his mom enjoyed some park playtime, hitting the slide and the sandbox and reportedly filming for the new season of Kendra, airing Sunday evenings on E!
Dad Hank Baskett III is currently in Minnesota, where he's spending the football season playing wide receiver for the Vikings.
RELATED: Kendra Wilkinson: I Want Baby No. 2 to Be 'Like a Shiloh'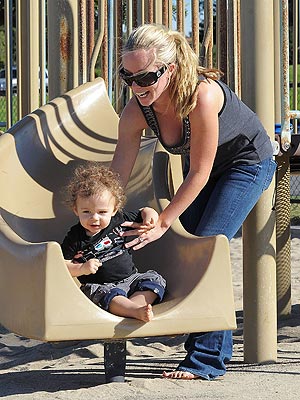 GSI Media