Mini Must-Have: Willow Smith's Bright Boots and Military Jacket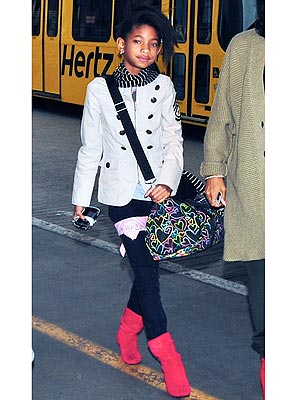 National Photo Group
Like mother, like daughter!
When budding singer/actress Willow Smith isn't busy whipping her hair, the fearless fashionista loves to flaunt her edgy personal style.
While heading to Los Angeles International Airport on Nov. 7, the 10-year-old went toe-to-toe — literally — with mom Jada Pinkett-Smith in a red pair of Steve Madden's Kallee boots ($79).
To round out her outfit, the little jetsetter also rocked a striped scarf, a GUESS Kids' military jacket ($46.50), black jeans — accented with a tied pink bandana — and a heart-print travel bag!
— Hana Choi