Jeffrey Tambor: Parenthood 'Not for the Selfish'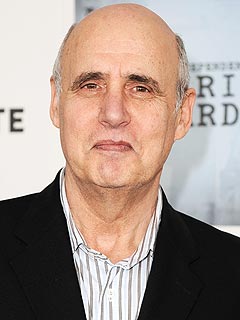 Frazer Harrison/Getty
Those who would judge late-in-life dad Jeffrey Tambor, rest assured — the Arrested Development star, 66, is unfazed by the criticism.
"First of all, the people who write those things on the Internet are not rocket scientists for the most part. They're writing it at 3 in the morning with little if anything else to do," the dad-of-five tells Babble.
"If I counted on the sensitivity of the Internet public, I would be in trouble. Otherwise, you just go on. I don't know what else to do."
Still, Tambor says even he has a tipping point when it comes to the dubious reactions of strangers upon learning that twins Hugo Bernard and Eli Nicholas, 13 months, are his children — and not his grandchildren.

"It happens hourly," he laments, citing one recent case of mistaken identity at a check-up with the boys' pediatrician.
"Hey look, I'm old! I'm 66, so why wouldn't someone say that?," he asks. "My only problem is when I say, 'Yeah, I'm their father,' and they go, 'Oh, come on.' That's when my blood pressure goes up a little tiny bit."
His advancing age — while "not a scare" — is "certainly a thought" which Tambor has often. "I want to spend as much time as I can with my kids," he explains. "I want to live as long as I can to help them and mentor them and witness their travels."
With that said, Tambor considers himself "lucky" to have the twins, daughter Eve Julia, 3½, son Gabriel Kasper, 4½, and adult daughter Molly — a teacher of European history — in his life and calls it a "privilege" to be an older dad.
"It's not for the meek and it's not for the selfish," he muses. "It teaches you to give and give and give and give."
"I've been thrown a great, great game here," he adds. "This is good. This is nothing to worry about."