Fab Sale Round-Up: Gilt Groupe, Patemm Pad and More!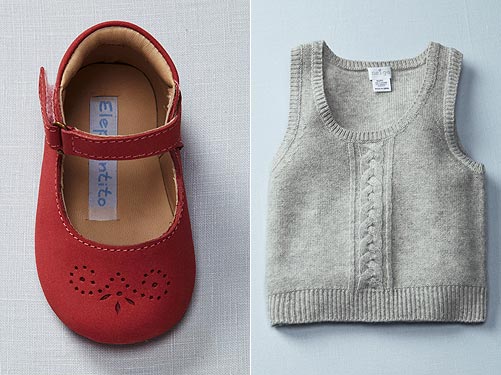 Courtesy Gilt Groupe
Next week, Gilt Groupe is hosting a few drool-worthy sales worth checking out. You'll find loads of chic baby and kids clothing, shoes and toys from Neige, Elephantito, Melissa & Doug, Mini Shatsu and Halabaloo and more at up to 60% off.
Just make sure you check the site each day to sign-in at 12 p.m. EST when each sale starts — or risk missing out on some great deals! Not a member of Gilt? Use our exclusive link to sign up.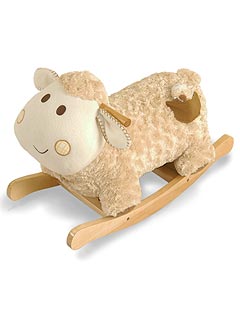 Courtesy HauteLook
HauteLook: Here's what's coming up next week at this private sale site:
11/15 — Fashionable denim from Joe's Jeans Kids, 11/16 — Stylish, well-made baby products by Petit Lem, 11/17 — Eco-friendly furniture, bedding and accessories from Argington Nursery, 11/18 — Finely crafted baby rockers (left) by Rockabye Toys, 11/19 — Fun, durable baby clothing from Bright Bots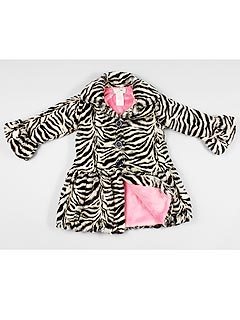 Courtesy Kinderbliss
Kinderbliss: From unique toys to fashionable kids clothing, this site has it all. Until Nov. 22, they're offering 50% off all orders when you enter code HOLIDAY at checkout.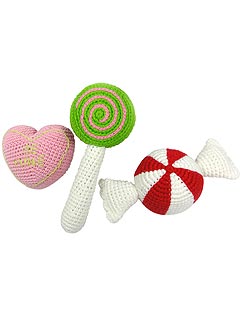 Courtesy The Mini Social
The Mini Social: See what's coming up on this children's e-sample site:
11/15 —Fun printed mini tees by Amy Tangerine, cool and eco-friendly wooden toys by Imagiplay and well-crafted playhouses and pedal cars from Dexton Kids, 11/16 — Fun educational toys from Educational Insights, new and classic kids books by Random House and chic children's duds from Hartstrings, 11/17 — High-quality playthings and baby accessories by Crocodile Creek, fair-trade blankets, toys and clothing (left) from Yellow Label and luxe baby layette by Little Pharo, 11/18 — Cool play tents and trampolines from Bazoongi and colorful slip-on watches by Pixel Moda, 11/19 — Classic, well-made kids shoes by Primigi, Cuddly (and bright!) plush animals from Mary Meyer and super soft, high-end baby clothing by Coccoli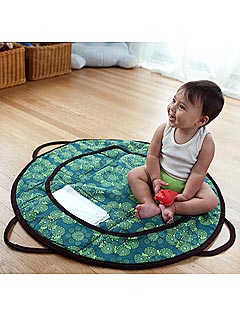 Courtesy of Patemm Pad
Patemm Pad: What a deal! When you enter code PEOPLEMAG at checkout,  you'll receive 20% off all pads including the stylish organic collection.
Also, make sure you become a fan at http://www.facebook.com/patemmpad. They are currently offering exclusive, limited edition prints to Facebook fans.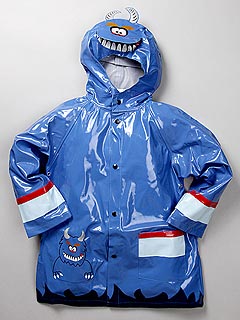 Courtesy Zulily
Zulily: Below is an overview of this site's next week sales. Make sure to check them out:
11/15 — Luxe bodysuits, tees and pants made of organic cotton and superfine pima French Terry by Paige Lauren and pretty bottle cap necklaces from Prissy Pop Tops, 11/16 — Fun, character-themed rainwear (left) from Western Chief, 11/17 — Unique, folklore-inspired (think embroidered peasant dresses) children's clothing from Oilily and sophisticated, yet age-appropriate gowns for girls by Sara Sara, 11/18 — Stylish cold weather headgear from Turtle Fur and dance-ready skirts and dresses by Popatu by Posh, 11/19 — Fashionable dresses and skirts by Hanna Banana and super soft baby layette from Babysteps