Keep Your Baby Safe With Munchkin Infant Gates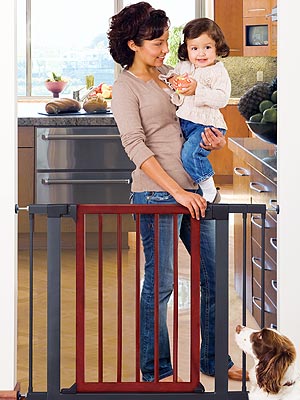 Courtesy Munchkin
Baby's first crawl is a joyous milestone celebrated by all. But it sure puts your babyproofing skills to the test!
Fortunately, if your tot is ready to stretch his mini legs, Munchkin has got you — and your house — covered with their well-made (and stylish!) baby gates.
From the chic Deco Wood Gate ($65), which has a triple lock and a door that swings out both ways, to the Extender ($50), which fits in any space and is easy-to-store, they're super functional.
Got your hands full? The Auto Close Gate ($60) features gravity-fed hinges that close and lock automatically when a parent lets go of the handle.
For more product information, go to Infantgates.com.
— Anya Leon