Target and Petit Trésor Launch Line to Benefit Jessica Seinfeld's Charity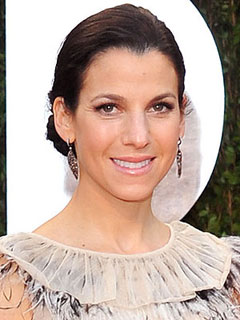 Jon Kopaloff/FilmMagic
Petit Trésor has long been the go-to spot for celebs looking for gifts and clothing for their little ones.
And while we adore those tiny sweaters, blankies and onesies, the prices can sometimes be hard to swallow.
Enter Target, who's teamed up with the baby brand to launch Petit Trésor for Target, a new line that will benefit Jessica Seinfeld's Baby Buggy charity.
Talk about a win-win!
"Target wanted to do a bigger, better job in the baby area, and we wanted to find different ways to fund-raise and make our services available to more people," Seinfeld tells PEOPLE Moms & Babies. "It's really the perfect marriage."
The collection — full of pastel pinks, blues, greens and a charming gingham print — features bibs, blankets, sleepers, caps, pants and Snuggle Bears, almost all for less than $10. Plus, 10 percent of proceeds from sales of the line, which is available through Jan. 1, will be donated to Baby Buggy.
"It's so beautifully made," Seinfeld says. "And it's so affordable! To me, there is no difference in the way it feels, the way it washes or the way it looks."
Seinfeld — whose son Shepherd Kellen, 5, has one of the Snuggle Bears (below) — says it's important her kids know what's happening in the world around them. "My daughter [Sascha] turned 10 on November 7, and Baby Buggy will be 10 in January, so it's all she's known," Seinfeld says. "It's all my children have ever heard about." (She and husband Jerry Seinfeld also have another son, Julian Kal, 7½.)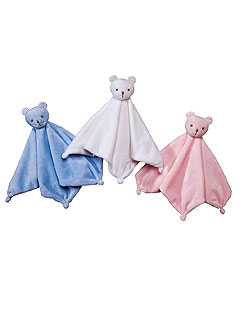 Courtesy Target
Baby Buggy provides the country's neediest families with the products necessary to raise young children.
"We've seen at least double the need for our work" in the last year, Seinfeld says.
"And despite the economic hardships our country is facing, families and corporations are really responding to that need, and helping us help these families. We're so lucky to be able to do that."
Though Seinfeld had at one time wished to keep the organization local, she's planning to go national in the months ahead.
"Because of this Target partnership, we're able to expand our reach across the country to five different cities," she says. "It's been an incredible experience to test the likelihood of going national in this way."
As always, the organization is in need of donations, especially for bigger-ticket items like strollers.
"The simplest of things are accomplished with a stroller — helping a mother who has to get to a doctor's appointment, or who has to go grocery shopping," she says. "It's something we'd love to provide more of."
To donate to Baby Buggy, go to BabyBuggy.org. And check out the Petit Trésor line on Target.com!
— Kate Hogan