Sheryl Crow Hits the Road – Sons In Tow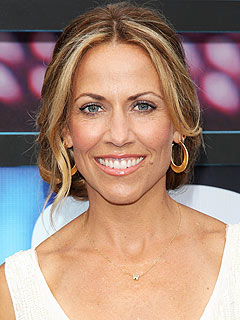 Peter Kramer/AP
Sheryl Crow says bringing her two boys on tour gives a whole new meaning to the word "afterparty".
She tells The Guardian that before she arrives in a new city for a show, she Googles the location to plan the day for herself and sons Wyatt Steven, 3½, and Levi James, 6 months.
"It's parks, aquariums, museums in the mornings," Crow, 48, explains.
"Then lunch, a nap for them, soundcheck for me, dinner all together, and then I tuck them in their bunks before going on stage. As soon as the show is over, I'm back on the bus and to sleep — hopefully."

Opening up about her decision to adopt both boys rather than bear children herself, Crow reasons that "there were already so many kids in the world that needed [a mom]."
She decided to pursue domestic adoption, preferably closed — "It would be extremely hard for a mother to watch the child she gave away then grow up in the magazines" — citing a desire for an infant but leaving the child's race and sex to fate.
"I said I would take whichever baby I was supposed to have," she says. "My philosophy was that souls find each other; you don't end up with the wrong child."
— Helen Hwang