ismodern: Chic Duds You and Your Kids Will Love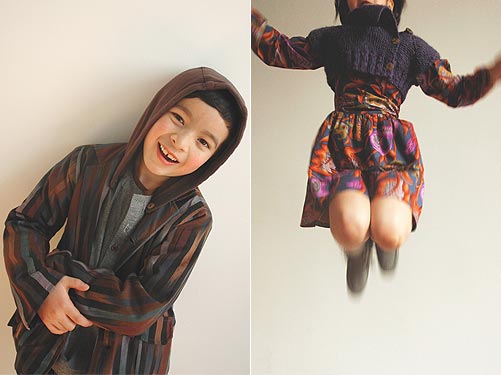 Courtesy isModern
When her daughter was born, architect Tami Nguyen Rael searched high and low for children's clothing that would complement her modern aesthetic. After realizing there wasn't much on the market, she decided to create her own line. The result? ismodern — a design-forward collection of unique, yet super wearable pieces any child would feel comfortable in.
From playful frocks and adorable tops to handmade accessories, each piece well-cut and crafted with high-quality materials. Highlights include the party-ready Gold Shimmer Bow Dress ($62), the cozy Knit Shrug ($62, above right) and the funky Ikat Hooded Blazer ($80, above left), perfect for any little gentleman.
Like what you see? Be sure to check out the ismodern sale for Gilt.com, which starts on Nov. 11!
— Hana Choi