Pat Monahan's Blog: Meet Me and My Trio!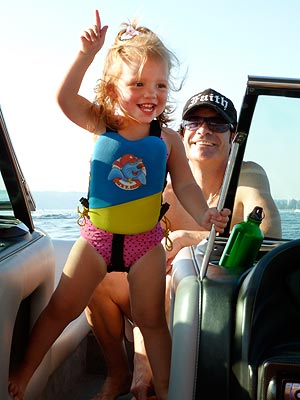 Autumn and Pat – Courtesy Pat Monahan
PEOPLE Moms & Babies is happy to introduce our newest celebrity blogger — Pat Monahan!
The Train frontman is dad to two teens — Patrick, 17, and Emelia, 13 — as well as Autumn, his 2-year-old daughter with wife Amber.
In addition to Train — whose latest album Save Me, San Francisco has spawned the hit singles "Hey, Soul Sister," "If It's Love" and "Marry Me" — Monahan also voices the lead character on Sprout's Driver Dan's Story Train.

In his first blog, Monahan, 41, introduces us to each of his three kids and tells us a little about balancing fatherhood with fronting a band!

Hi there! Pat Monahan from the band Train here. Many of you may just know a few songs from Train, like "Hey, Soul Sister" and "Drops of Jupiter," to name two. Others may know quite a lot about Train and maybe even me. I suppose that either way, here I am and I wanted to share a bit of my personal life with you.
I live in the Seattle area and I am head over heels in love with my wife, Amber. We have a 2-year-old little girl named Autumn and she is a precious little angel kid — as all parents feel about their little girls, I'm sure!
I also have an amazingly talented 17-year-old son named Patrick and a beautiful, sweet 13-year-old daughter named Emelia. Patrick travels with Train as our photographer/video guy and Emelia lives in Erie, PA with her mom and is planning on high school here with me in Washington.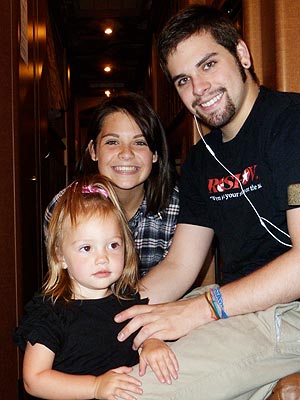 Autumn, Emelia and Patrick – Courtesy Pat Monahan
It can be challenging to be a hands-on father and travel the world as much as I do, but these kiddos and my wife really make me who I am and we make it work.
Amber keeps me sane and loved. As a musician/singer, I'm pretty needy and she is an amazing partner. She knows that about me but calls me on my … ahem … BS.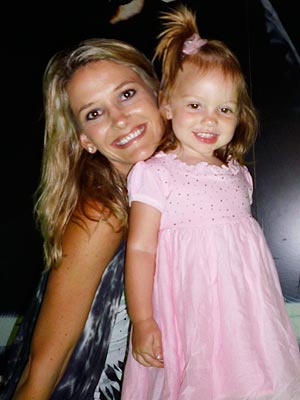 Amber and Autumn – Courtesy Pat Monahan
Patrick is super bright. He has many of my characteristics, so he can be a wise-ass too. He's turning into a great young man.
Emelia is an incredible actress and singer. She is a special young lady and we are a lot alike in being sensitive. I love her to bits and every time we're together we have an amazing time, whether it's having hot chocolate or playing soccer or softball.
Autumn has an amazing personality and is sweet like her mom. She has a great sense of humor and is also really kind to other kids. Always thought of that as a top 10 kind of personality trait in people.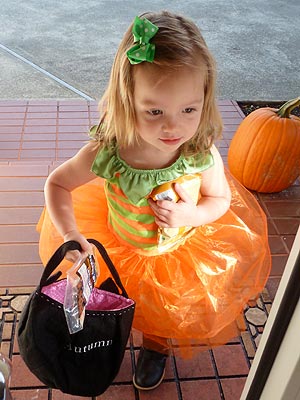 Autumn on Halloween – Courtesy Pat Monahan
They're all wonderful and as much as we are apart, we are one beautiful family that keeps growing and getting better.
Well, there you have the beginning of a long story. If you're interested, I'll do it again. If you're REALLY interested, I'll do it until you're really tired of me… 🙂
Sending you love and organic!
— Pat Monahan
A warm welcome to Pat! What questions do you have for him? What topics would you like to hear from him about in the future?