1 Trend, 3 Ways: Stylish Denim Jackets
A chic denim jacket is one trend that never seems to fall off the fashion radar. And as Naleigh Kelley, in a dark-wash jacket, and Honor Warren, in babyGap's Denim Band Jacket ($39.50), prove, there's no one way to rock this style.
Even trendsetter Willow Smith puts her spin on the look, pairing a short puff sleeve light blue jean jacket over a long sleeve top for an edgy fall look.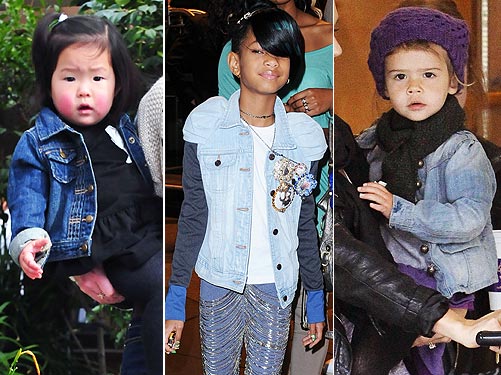 Limelight
In the market for some mini denim duds? You're in luck! We've rounded up some fab options — for every budget! — below.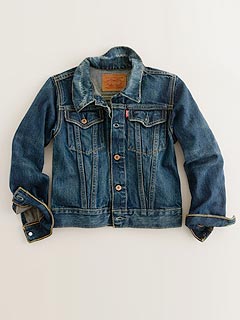 Courtesy Crewcuts
Splurge
Everyone — big or small — should have a classic jean jacket in their closet. We suggest Crewcuts' Levi Trucker Jacket ($78). The vintage-y wash is super versatile.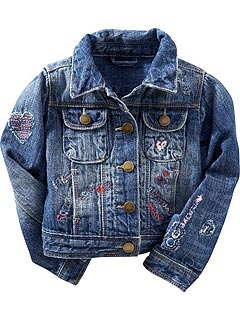 Courtesy babyGap
Affordable
Your mini girlie rocker will love babyGap's Denim Doodle Jacket ($39.50). It's chock full of pretty embroidered designs including sweet hearts and cool guitars.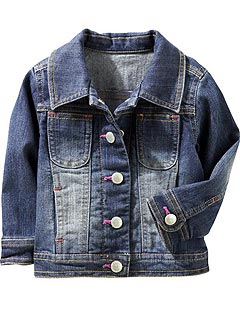 Courtesy Old Navy
Bargain Buy
From the shiny silver buttons to the pink contrast stitching, Old Navy's Denim Jacket for Baby ($15) makes for an easy-to-wear, yet polished option.
— Anya Leon