Surface to Air Launches Cute Boys Collection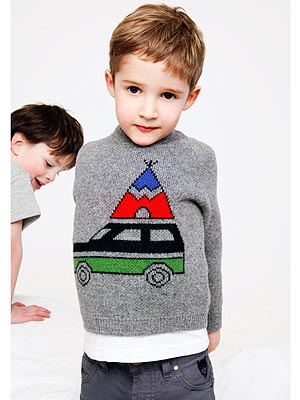 Courtesy Surface to Air
Love Surface to Air's cutting-edge fashions?
You're in luck! You can now scoop up the brand's über-cool pieces for your mini hipsters.
The street-chic Parisian design outfit debuted a 28-piece boys collection for fall, which features fun graphic sweaters, graffiti-style thermal tops and slim-cut jeans and cords.
Our faves: The Red Crocodile Sweater ($59, below left) and the Long-Sleeved Denim Shirt ($75).
Not only is fashion-forward mom Liv Tyler a fan of the adult line, she even dresses son Milo Langdon, 5, in the brand's whimsical, child-friendly pieces.
The full collection is available at SurfacetoAir.com and selected retailers including FinnsFinds.com.
— Hana Choi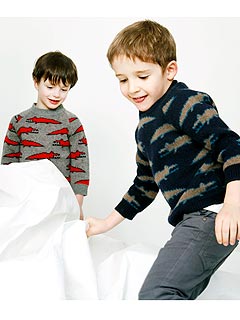 Courtesy Surface to Air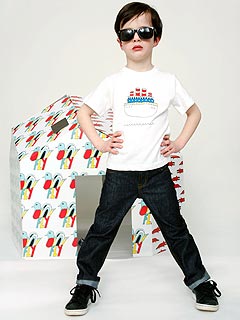 Courtesy Surface to Air