Céline Dion Tries '15,000 Names and Nothing Has Stuck'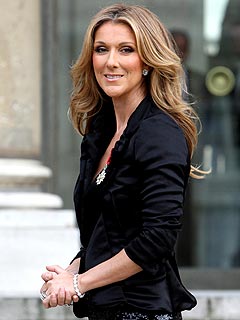 KCSPresse/Splash News Online
Like many expectant parents, Céline Dion consulted baby books looking for the perfect names for her twin boys, born Saturday.
"I've read nearly 15,000 names," the singer, 42, tells French magazine Gala, "and nothing has stuck."
In her first interview since delivering her sons, Dion explains that the problem may derive from excessive input on the issue.
"Because [elder son] René-Charles goes to school in the United States, he's suggested English first names. My mother, on the other hand, has been hinting about very French first names and we're going a little bit crazy trying to decide."

Now mom to a brood of boys, the singer says she's happy being queen bee.
"Honestly if I had a choice, certainly I'd have liked to have a girl," Dion admits. "But the day I learned that I was expecting two boys, I wasn't disappointed. It was a day of tremendous joy. I'm truly happy. Everything went well and the babies are in good health. That's all that counts."
Conceived through in vitro fertilization after multiple attempts, the twins are fraternal. "They were in two different sacs," husband René Angelil explains. "During her pregnancy Céline had already remarked about their difference, saying, 'One is more active than the other.'"
Having delivered the boys via c-section, Dion makes light of the surgery, laughing, "I'm telling you, if they could have come out through my ears at the time they were ready to come into the world, that would have suited me fine."
She plans to return to Las Vegas in March as scheduled — though fans may see a bit more of Dion than they're used to. Having added a little over 40 lbs. to her frame during pregnancy, the weight gain is the least of her concerns.
"I don't care about my figure. I never have and I'm not worried," says Dion. "In any case, I'm not going on any diet because I want to breastfeed … Besides I have a really good stylist and if it's a question of going up a dress size or two — well, so be it."
— Peter Mikelbank