Alanis Morissette Celebrates Her Baby Shower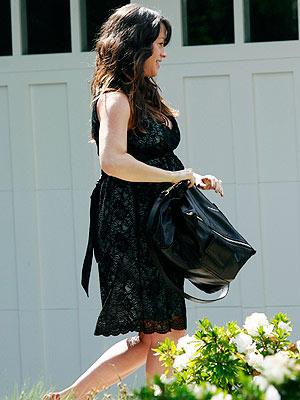 Flynet
With her due date approaching, mom-to-be Alanis Morissette celebrated her baby shower Sunday in Santa Monica, Calif.
The singer, 36, arrived at the afternoon party "beaming and showing off her cute baby bump in a black dress. She looked great," a source tells PEOPLE.
About 25 guests celebrated — and dropped hints as to the sex of the baby, carrying gift bags and balloons emblazoned with "baby boy".
"After enjoying catered food, the group also played loud games and seemed to have a lot of fun," adds the source.
Morissette's husband, Mario "Souleye" Treadway, also stopped by towards the end of the shower.
— Pernilla Cedenheim