Go Pink With The Precious Club!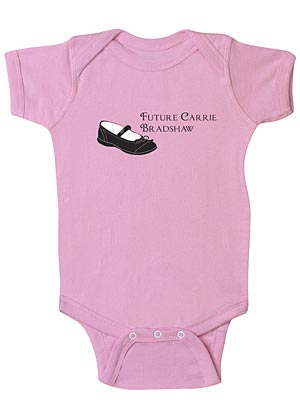 Courtesy The Precious Club
Most moms don't need a reason to dress up their little girls in pink, but there's never been a better one than Breast Cancer Awareness Month.
And The Precious Club is marking the occasion in a big way.
During the month of October, they're going to donate 20-percent of all sales of pink products to breast cancer care and research via the Avon Foundation for Women.
And if you're a lover of pop culture, even better.
The adorable cotton onesies and tees ($16 each) come with sayings like My Pediatrician is McDreamy and Future Carrie Bradshaw.
To shop, go to ThePreciousClub.com.