Charlotte Church Laments Tabloid Coverage of Children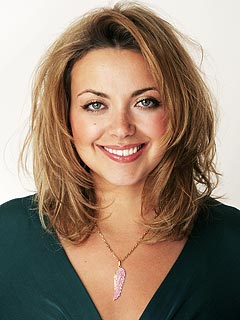 Dave Hogan/Getty
Songstress Charlotte Church says her patience with tabloids has begun to wane now that daughter Ruby Megan, 3, and son Dexter Lloyd, 21 months, are part of the story.
"It's really tough and … it's never bothered me so much in the past," she told BBC Radio's Jamie and Louise show.
"It's because the children are involved, it's because they're getting worse and worse — there's less and less truth in it they can pretty much say whatever they want."

All the same, Church admits she and former flame Gavin Henson invited the coverage after the births of their children. Posing for photographs as a family was a strategic decision, however, she insists.
"We didn't want the clamor of the photographers trying to get the first photo because that would have been unsafe," she explains. "We put all the money in trust for our children. That's the only time we ever kind of really courted the press so to speak."
Although she recently split from Henson, Church, 24, says she has help in her best friend, who acts as a live-in nanny.
Managing her busy career — Back to Scratch, her sixth studio album, is available now — with two small children is "quite tough" but Church singles out an ability to "be efficient" as the secret to her success.
"I think as long as … you think ahead, plan ahead and try and schedule things carefully then it's okay, it's not too bad," she muses.
"When I'm working then I'm working flat out trying to fit as much in as I can while I'm away from the children," she continues. "Then as soon as I go back I've got my house to clean, clothes to wash, kids to feed, so it's kind of non-stop."