Céline Dion Welcomes Twin Boys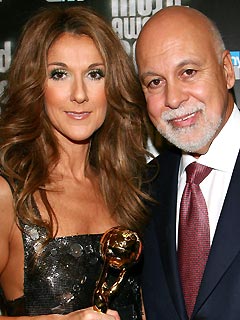 Lilly Palmberger/CelebrityPhoto
Céline Dion is a mom again – times two!
The singer gave birth to fraternal twin boys on Saturday, Oct. 23 at a Florida hospital at 11:11 a.m. and 11:12 a.m., her rep tells PEOPLE exclusively.
"Celine, René and their son René-Charles are thrilled," says her rep.
One of the boys weighed in at 5 lbs., 4 oz., with the other at 5 lbs., 10 oz.
Dion's doctor, Ronald Ackerman, said at a press conference outside the hospital Saturday evening that the delivery, done via c-section, went as expected. He also revealed that the twins were both born with a good amount of hair.

The twins are healthy, says her rep, but will spend the next few days in an incubator because they were born premature.
"Celine is resting now and they plan to discuss what to name the boys when she wakes up," the rep adds.
"René-Charles has been to the hospital to visit his brothers and is just so excited they are here."
— Marisa Laudadio