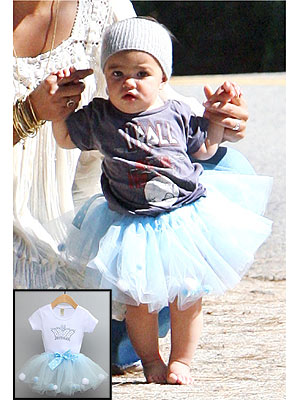 Mike/Fame, Courtesy Cutie Pa Tutu
Vida Alves McConaughey is proving it's never too early to dance!
With a little help from mom Camila Alves, the adorable 9-month-old gives her frilly tutu a spin while hanging out in Malibu on Oct. 9 with her older brother, Levi, 2.
Turns out her pretty tulle bottom is part of "The Once Upon a Time Pa Tutu" one-piece ($49.60) by Cutie Pa Tutu.
Just need the skirt? Pick up "The Once Upon a Time" tutu for $30.39.
— Hana Choi