Sean Astin: My Daughters Are Healthy and Beautiful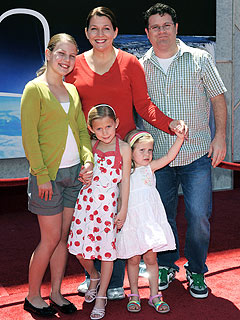 Axelle/Bauer-Griffin
Life has changed a lot for Sean Astin since the Lord of the Rings craze quieted a bit in 2004.
But now, the trilogy is coming back to life for the actor in the form of a new video game, The Lord of the Rings: Aragorn's Quest.
"It's weird, it's like a dual feeling," he tells PEOPLE Moms & Babies. "On one hand, it feels like it was a lifetime ago. So much has happened since then — I've had two more kids and worked on so many different movies. But it's also like no time has passed at all."
The family-friendly video game ($30 – $60), available on Nintendo Wii and DS, and Playstation, PSP and PS3, focuses on major movie moments and features Astin's LOTR character, Samwise Gamgee.
"I got really excited because there was an emphasis on my character, and it's always nice to be the center of attention," he jokes.
So what do daughters Alexandra, 13, Elizabeth, 8, and Isabella, 5, think of seeing dad in video game form? "They were entranced … it's a mini-version of the movie," he shares.
However, the actual Lord of the Rings trilogy hasn't gone over quite as well with the girls. "They've seen parts of the movie. They know it's fiction, but the music is so powerful, and the ideas are so powerful, that they have to take it in small bits."
And they don't let their movie-watching and game-playing get in the way of their homework, either. "My wife Christine is good about balancing their schedules. She sets her internal clock to their homework and activities," he says. "She's just so great about staying centered and focused on her number one priority: that the kids are taken care of, and always prepared for school."
Luckily, Astin says his daughters take naturally to their coursework anyway. "Ally just started a new school, and she seems to be acclimating well," he says. "Every time you tell anyone you have a 13-year-old daughter, their eyes open wide and they shrug their shoulders sympathetically. It's a dynamic age, but she's navigating it well."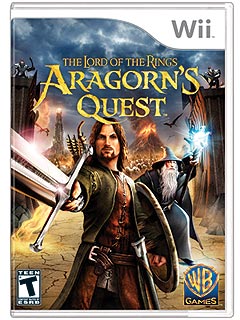 Courtesy Warner Bros.
Little sis Elizabeth "has decided that school is something she's going to attack," he laughs. "She's responding really well to the demands her teachers are placing on her. She's in third grade, and it's hard!"
And the family's youngest, Bella, is already off to school, too. "She's in kindergarten, and it's been a seamless transition for her. She has lots of friends, and fits in with the whole shape of the day," he says. "All three girls have things they're into, not to mention they're healthy, and they're beautiful."
Though Astin and Christine savor the quiet time, he jokes that it does fly by pretty fast. The couple is currently working on making a movie, based on the best-selling children's book Number the Stars, which Astin calls "an odyssey."
And he also has some independent films in the queue, including next year's mockumentary And They're Off with costars Kevin Nealon and Cheri Oteri.
"There's no balance right now, it's just a free-for-all, and I'm trying to survive," he jokes of his hectic life. "But I wouldn't want it any other way."
— Kate Hogan