Nursery Decorating Tips from Serena & Lily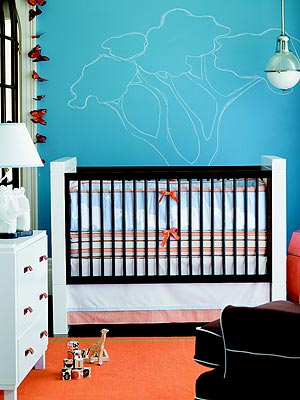 Courtesy Serena & Lily
Just looking at paint colors for your new baby's room can feel overwhelming.
There are dozens of variations on pink and blue, and don't even get us started on the neutrals!
But luckily, there are experts out there who are willing to offer advice, like Serena Dugan (below left) of Serena & Lily, one of our favorite home décor companies.
We recently had the chance to speak with Dugan about her ideas for timeless nurseries.
Here's what she had to say:
What are some things to consider when picking a color scheme for your baby's room, other than sex?
"I would consider longevity, first and foremost," she shares. "You want to invest in and decorate around a color scheme that's going to last." Dugan recommends classic, less trendy dressers, cribs, window coverings and bedding, as well.
She also suggests mixing lighter shades and similar color tones, like pale pink and cream, for a more quiet space. "If want something more vibrant, opt for deeper, stronger shades like aqua and orange."
Should you avoid pink and blue?
"They're classic colors. The key is finding a shade that isn't too young-looking," Dugan shares. "A pink that's too clean (think carnation pink) can appear unsophisticated and will be hard to grow with."
And the best wall colors can take on a "new life" when mixed and matched with different hues. "Pair a muted pink with green for a nursery, then later add shades of gray for a more sophisticated girls' room," she says.
If you go neutral on the walls, how can you pump up the overall brightness of the nursery?
"Whites and creams look great paired with bright colors. It really makes the whole color scheme pop," Dugan says. Just remember to try non traditional hues. "Shades of coral are great for a little girl, while bright aqua works well for a boy's room."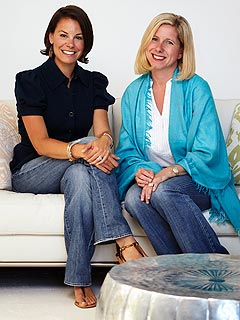 Courtesy Serena & Lily
What are the essential pieces every nursery should have?
"A nursery only needs four things," shares Dugan. "A crib for sleeping, a glider for feeding, a table for changing and storage."
When shopping for a glider, be sure to pick one that's cozy. "You spend so much time feeding, you'll want it to be as comfortable as possible," she advises.
And though space for diaper duty is crucial, don't necessarily go for a changing table. "These traditionally have open shelving, and don't really last beyond the baby years," Dugan says. "A dresser that's roughly 38- or 42-in. will accommodate a changing pad, and can easily be repurposed later by simply removing the pad."
— Kate Hogan