BumpWatch: Christina Applegate Gets Stripey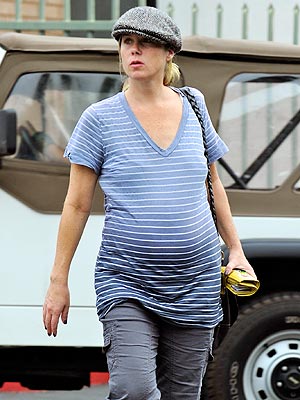 National Photo Group
Mommy steps!
A pregnant Christina Applegate shows her stripes — and growing baby bump — as she runs errands in Los Angeles on Monday.
"I'll probably be a little bit hippie and a little bit Type A," the actress, 38, tells PEOPLE about her parenting style.
She expects her first child with fiancé Martyn Lenoble this winter.