Secretariat's Nestor Serrano On Daughter's Cerebral Palsy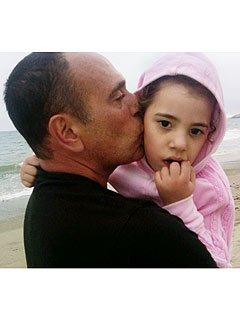 Courtesy Nestor Serrano
It was just a coincidence that Secretariat's Nestor Serrano was serving on the board of United Cerebral Palsy of New York City. Little did he know that years later, the contacts and friends he'd made would prove more valuable than ever when his own daughter was diagnosed with CP.
"It was devastating," Serrano says of daughter Amelia's diagnosis more than four years ago. "When she was born, we immediately noticed something was wrong — she wasn't crying, and was really quiet. The doctor said that sometimes happens, and she'd be fine."
Unconvinced, Serrano joined a nurse as she performed standard tests on Amelia, and noticed she was "floppy." After she started turning blue, "they told me they had to take her in," Serrano recalls. "It was tough on that end, then especially tough having to come back and tell my wife that something was off."
Amelia wasn't diagnosed with CP until she was 6 months old, after many tests, muscle biopsies and MRIs. About two weeks after that, Serrano stopped at the UCP of NYC golf tournament, and only then realized the organization could help him, too. "When this kind of thing happens to you, you're all over the place," he says. "That was the first time it even occurred to me that UCP could be of assistance to us." Within days, the family was learning everything they needed to know about the disorder.
Serrano says 4½-year-old Amelia can't swallow, which means she can't eat, and that her secretions often seep down into her windpipe, which can cause pneumonia. She's tube-fed, takes medication and twice a day undergoes a series of machine-aided breathing treatments. She also requires a suctioning unit to vacuum secretions from her throat. "My wife Debbie has it down to a science," Serrano says.
Though the family is used to the daily challenges of CP, Serrano says what's so heartbreaking is that Amelia is nonverbal and unable to walk. "You can only imagine what it must be like to have a 45-pound child who can't go where she wants or tell you what she wants," he shares.
Serrano strives to make Amelia's life as 'normal' as possible, taking her to the beach on a recent weekend — "She'd never been before," he shares — and exposing her to as many experiences as possible before she gets too big to transport easily. "We've got to do what we can while the getting's good," Serrano says.
But despite that, the actor says his daughter is full of life — and has even made his family, which includes 22-year-old son Spike, feel more connected. "She's brought my wife closer to me. I've seen sides of my wife I never thought I would see," he says. "And while no one can love their son more than I love my son, the bond I have with my daughter is unlike anything I've ever experienced."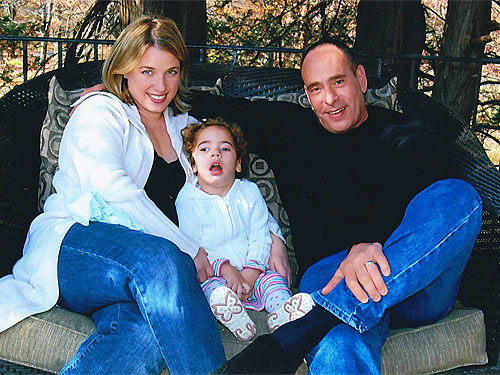 Courtesy Nestor Serrano
— Kate Hogan