Russell Simmons: My Girls 'Adore' Djimon Hounsou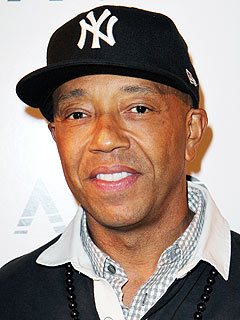 Taylor Hill/Getty
There's nothing but love between Russell Simmons and his ex-wife Kimora Lee Simmons's partner Djimon Hounsou.
"I always say to Kimora, 'How lucky are you that he's such a sweet man?'" Simmons, 53, told PEOPLE of the actor at the Caron Renaissance Save a Life Fundraiser in New York on Tuesday.
"And my kids adore him, and to me that's the most important thing. They're very special in the way they're raising my children."

Simmons has already met Kimora and Hounsou's baby boy Kenzo Lee and says the 17-month-old is a spitting image of his parents!
"He's a handsome little boy. He looks like a combination of the two of them and you can't do better than that," he raves. "And he'll be tall all right."
Thrilled that it's been smooth sailing for the blended family, Simmons says the bond between his daughters and their brother is indescribable. "I had Ming and Aoki for the last week in Miami, and they don't like being away from Kenzo … They love Kenzo," he explains.
— Anya Leon with reporting by Jeffrey Slonim