Style 101: 5 Fall Maternity Must-Haves!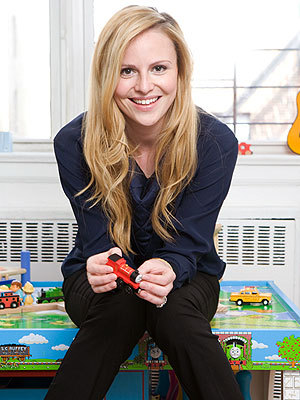 Courtesy of Rosie Pope
As if her super chic maternity line and MomPrep classes weren't enough, London-born Rosie Pope is starring in her very own reality series, Pregnant in Heels, which debuts on Bravo at the end of this year.
Now the trusted maternity style guru can share all her fashion knowledge with moms-to-be everywhere.
Before Pope embarked on a career helping pregnant women stay well-dressed, she was a ballet dancer and successful fashion model, gracing the pages of Italian Vogue and posing for photographer Steven Miesel.
She even studied neuroscience at Columbia University.
But it wasn't until she created Rosie Pope Maternity in 2008 after having a hard time finding fashionable pieces during her own pregnancy that she found her true calling.
And we're happy she did.
Pope, who lives happily in N.Y.C. with her husband, Daron, and son, J.R., reveals the top five items every expectant mom should have. Check them out below.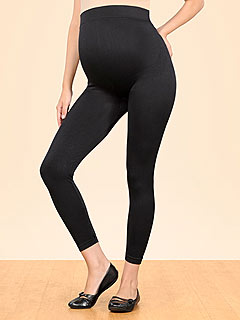 Courtesy of A Pea in the Pod
Over-the-belly black leggings. Ladies, these comfy bottoms are your best friend at every stage of your pregnancy and even on the ride to the delivery room! They look great with everything — silk tunic, chunky cardigan or slouchy boyfriend sweater. Trust me, no pregnant woman can survive without them.
Moms & Babies Picks:
A Pea in the Pod's Secret Fit Belly Cropped Legging, $38 (left)
Petit Bateau's Women's Maternity Leggings, $55
ASSETS by Sara Blakely's Marvelous Mama Lucky Leggings, $18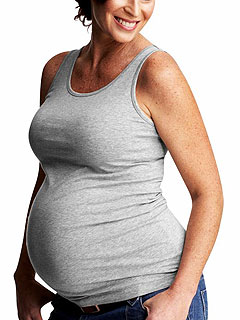 Courtesy of Gap Maternity
Classic tank. Be sure to stock your wardrobe with long tanks in neutral colors (white, black and grey). They'll streamline your new curves and give your growing bump some support. Plus pairing them with leggings and a chunky cardigan make for an excellent weekend outfit.
Moms & Babies Picks:
Gap Maternity's Essential Tank, $19.50 (left)
LOFT's Maternity Basic Tank, $19.50
Forever 21's Basic Seamless Maternity Tank, $12.80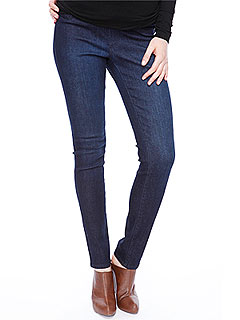 Courtesy of Forever 21
Great-fitting maternity jeans. Don't choose your style based on pre-pregnancy brand loyalty. Make sure to try on all the available maternity denim out there and buy the pair that fits your body best. And despite what people may tell you, the right fit should last your entire pregnancy. They'll also come in handy in the weeks after delivery before you can fit back into your non-pregnancy jeans.
Moms & Babies Picks:
Forever 21's 5-Pocket Maternity Jeggings II, $17.80 (left)
Gap Maternity's No Panel Cropped Skinny Jeans, $30
Loved By Heidi Klum's Under Belly Super Stretch Slim Leg Maternity Jeans, $40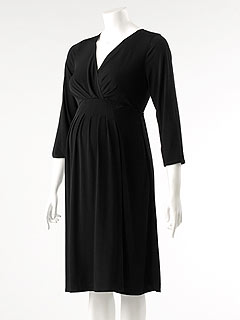 Courtesy of Motherhood Maternity
Dress up, dress down dress. Find a style you can wear to work, out to brunch or on a play date, but that's perfect for date night with the addition of some gorgeous accessories and some wedge heels (they're more kind to pregnant feet). And the less frills, the better. You can get away with wearing it more than once in a week and nobody will be the wiser.
Moms & Babies Picks:
Motherhood Maternity's 3/4 Sleeve Faux Wrap Maternity Dress, $30 (left)
ASOS Maternity's Bell Sleeve Shift Dress, $23.59
A Pea in the Pod's Elbow Sleeve Rosette Details Maternity Dress, $60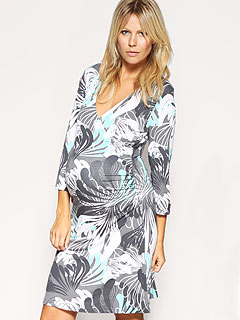 Courtesy of ASOS
The Baby Shower dress. This should be your splurge piece and while you will probably only wear it once or twice (perhaps to a wedding or two), this is your special moment and you deserve to look fabulous. So go on and treat yourself.
Moms & Babies Picks:
Mama-licious' 3/4 Sleeve Printed Dress, $60 (left)
Laundry by Shelli Segal's Short Sleeve Faux Wrap Maternity Dress, $60
Isabella Oliver's Ruffle Wrap Dress, $165