Tameka Raymond Juggles Motherhood and Boutique Openings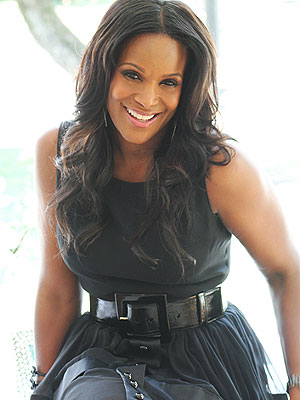 Rob Ector
Atlanta-based mom-of-five — including Usher V, 2½, and Naviyd, 22 months, with ex-husband Usher — Tameka Raymond enjoys having a lot on her plate.
In May, she opened Estella in nearby Roswell, GA, her first fashion boutique, complete with a baby clothing room.
Three months later, she launched Estella Home across the street, which is stocked with chic furniture, home decor/accent pieces, accessories, jewelry and body care products for kids and their parents.

"It is a lot of work each day, but I have a great nanny who helps me get the kids to school so I can oversee the boutiques," Raymond tells PEOPLE Moms & Babies. "Since I do all of the buying for the stores, I have to travel to Los Angeles and New York regularly."
In addition to Usher V and Naviyd, Raymond's children include Darrin, 20, Ryan (Meki), 11, and Kile, 9.
"I have to constantly juggle things," she continues, "The kids go to daycare four or five hours a day then come home when I will be there. Their schedule is flexible so I can spend at least three or four hours at the stores and still be home with them in the evenings for dinner before they go to bed at 9 p.m."
The talented stylist decided to open the stores because she wanted to share her fashion sense of "comfortable chic" with others.
"The textures, patterns and colors you see in my stores are a reflection of what I would wear or use in my home," Raymond says. "Usher is very proud of me and thinks the stores are beautiful."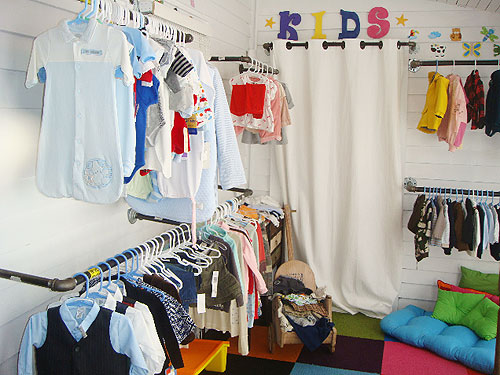 Rob Ector
Raymond especially loves assembling the baby/kids room. She mixes adorable designer duds from Armani and Dior with more affordably priced booties, hats, shoes, socks and jammies.
"I love the kids stuff because I have my little boys, and I am so into dressing them," she laughs. "It is a natural translation."
The main room of Estella, which is housed in a historic building and named for her fashionable late maternal grandmother, is filled with modern, well-priced — nothing is over $200 — pieces for adults, while the vintage-style back room features marked down designer clothing from Yves Saint Laurent, Missoni and others.
The home store carries everything from children's furniture, Indonesian armoires and luxe throws to Voluspa candles, HoneyChild body care and a complete room devoted to jewelry where singer-songwriter Mary J. Blige recently came to shop.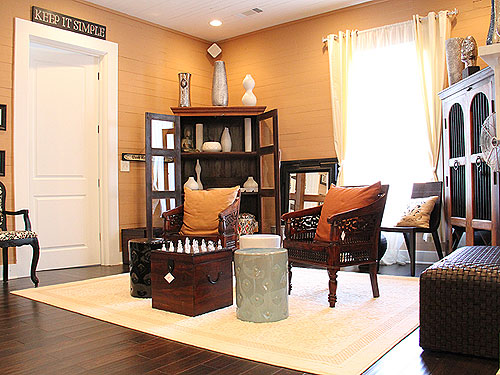 Rob Ector
"I love interacting with my customers and delving into retail because I grew up in it," Raymond says. "My Aunt Sadie in Oakland, CA, had a resale shop where I worked at age seven. I priced merchandise. So I got an early start."
Along with opening more stores in Los Angeles, New York and Miami in the next year or so, Raymond is in the process of designing her own private label to sell in Estella.
"I just returned from China where I am working with factories for my first line of clothing," she reveals. "I am so excited. And the kids love it, too!"
— Linda Marx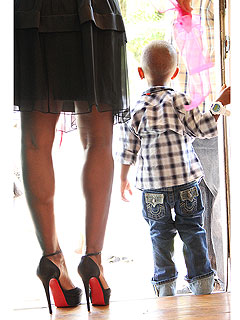 Rob Ector