Elisabeth Röhm: Tomboy Easton 'Loves Her Converse'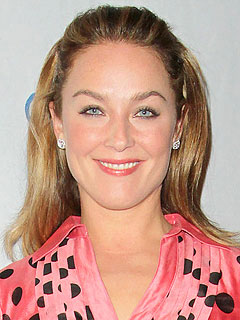 Norman Scott/Startraks
Elisabeth Röhm may know how to work a red carpet, but when it comes to shopping, her 2½-year-old daughter Easton August is her first priority.
As much as Röhm enjoys shopping for the season's hottest designs for herself — Diane Von Furstenberg's fall collection is a favorite — the actress, 37, is more concerned with picking out the latest threads for her little girl.
"I'm thinking a lot about what I need to get for her [for fall], " Röhm told PEOPLE Wednesday at ARCADE Boutique and Children's Institute Autumn Party, held at The London West Hollywood Hotel.
"She's a great dresser. She's a tomboy and she likes her Converse hightops," the former Law & Order star shares. "She's flexible."

Her clothing preferences aren't all that's on Easton's mind — chatting it up with mom is tops on her list as well.
"She's learning to talk and she's really getting into music. She's advancing really quick." said Röhm. "She's 2½ [and] she's becoming a person!"
Easton's two favorite phrases? "'No, Mommy' and 'I don't understand what's happening!'" laughs Röhm.
— Michelle Ward