Keri Russell Says Son 'Not Excited' About Clean Up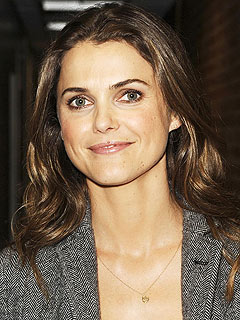 Bill Davila/Startraks
Life with son River, 3, is often an exercise in futility for Keri Russell.
"I feel like the moment I put him to sleep I can clean the kitchen the way I like it," she explains to ParentDish. "Then when he's awake, and he has every toy out, you have to walk away."
The former Felicity star, 34, admits that while she encourages her toddler — with songs — to pitch in with clean-up duty "he's not as exited about … [it] as I am."
"He says, 'You, Mama, you,'" she shares.

As for balancing the demands of her new show Running Wilde with the demands of motherhood, Russell says she takes it "day by day" while keeping her focus on the positive.
"I had this week off so we got to register for preschools," she reveals. "I got to put him to sleep at night and have breakfast in the morning. That's, I guess, sort of the good thing about being a working parent. When you are at home, you really appreciate those mundane every day little things."