Polarn O. Pyret Unveils Trend-Worthy Maternity Collection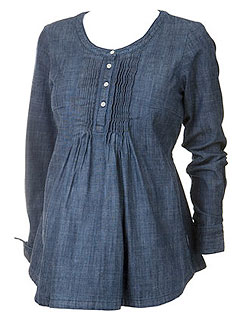 Courtesy of Polarn O. Pyret
Change is good, at least that's the thinking at Swedish-based retailer Polarn O. Pyret.
Not only did they launch a new Recycled Collection, but they've expanded their maternity line to include more stylish, modern pieces.
Our faves: The forgiving (and on trend!) Signature Stripe Maternity Tunic ($56.60) and the Cinched-Waist Denim Dress ($85), which features side drawstrings so it adjusts to your growing belly.
You'll still find cool and functional basics including the Solid Wrap Style Nursing Top ($56.50) and the Modern Maternity & Nursing Cardigan ($39).
To shop the full maternity collection, go to Polarnopyretusa.com.