Josh Kelley and Naleigh Bond Over Cheerios and SpongeBob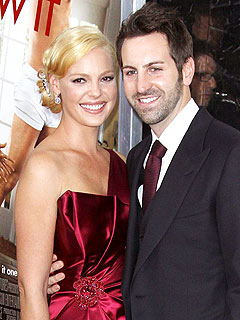 Ariel Ramerez /Landov
The fastest way to Josh Kelley's heart? Make his name your first word, just as 22-month-old daughter Naleigh did.
"The first word she said was 'Dada,' which was awesome," Kelley, 30, says. "Can't really get me any cockier then when my kid says 'Dada' – I love it."
As for other milestones, "she's starting to run. She went from walking to kind of trotting, and now she's running and it's really hard to catch her," the "Georgia Clay" crooner says.
"The terrible twos are probably on their way."

When he does get a hold on his little girl with actress Katherine Heigl, they enjoy bonding over breakfast.
"I like to get her up in the morning and pour us both a little bowl of Cheerios," he says. "Then we sit on the couch and watch SpongeBob SquarePants. I think that I probably like it better then she does."
— Katie Kauss