Family Photo: The Richie-Madden's Pizza Run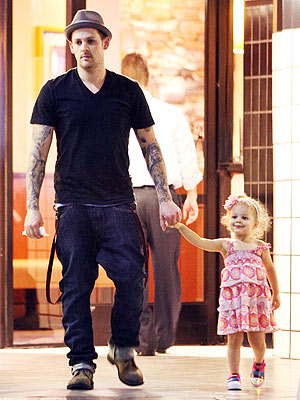 Fame
Wonder what toppings they chose?
Joel Madden keeps a protective hand on daughter Harlow Winter Kate, 2½, after dining with fiancée Nicole Richie and son Sparrow James Midnight, 13 months, at California Pizza Kitchen in Hollywood, Calif. on Thursday.
The couple announced their engagement in February — although they "had been for awhile, so you're all kind of late on that," Madden said at the time.
RELATED: Nicole Richie: I Take Responsibility for My Own Life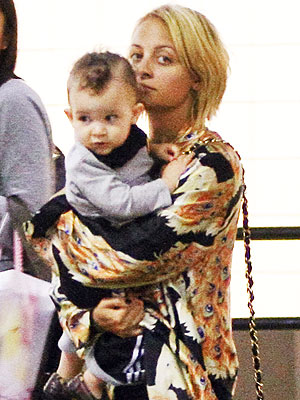 Fame