Seal Says Four Kids Are a 'Handful'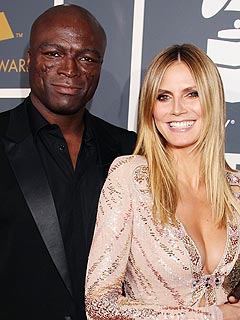 Arnold Turner/WireImage
Calling his four children with wife Heidi Klum "fantastic," singer-songwriter Seal nonetheless says the couple won't be expanding their brood.
"No more," he tells Reuters. "It's a handful."
The effect of fatherhood can be felt on his new album 6: Commitment.
"There's a chapter in [the song 'Secrets'] that is directly related to our first child, [6-year-old] Leni," he reveals.
"If you listen to it, you'll know which one it is. But I try not to be too specific because it takes away the ability for people to relate and make it their own."

His approach to making music has been changed as well. Seal, 47, says that inspiration can strike at any time — even while dining on sushi with Leni — but he has learned to delay his writing.
"In the old days, literally if I was out at dinner, I'd get up and go home," he recalls. "[But with the kids], you can't do that anymore. It's not even an option."
As for whether or not the Grammy Award-winner will someday lend his voice to a children's album, Seal says it is possible.
"I'd love to do something like that with Heidi. We've talked about it," he admits. "We've actually written one or two things — silly things. But it would be nice."