Melissa Joan Hart Teaches Sons Respect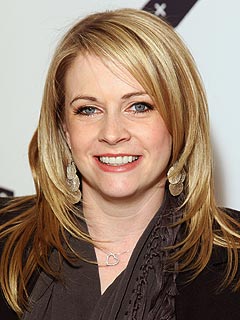 Sara Jaye Weiss/Startraks
Melissa & Joey star Melissa Joan Hart knows what she wants — and her babies got it!
"Respect for themselves and others," the actress, 34, tells Babble when asked the number one lesson she'd like to impart to sons Mason Walter, 4½, and Braydon 'Brady' Hart, 2½.
"It's so important because respect has to do with everything in your life," she continues. "It goes for your family, your elders, when you're out in public, when you're in school. Respect is the one thing that covers all the bases."

To that end, Hart singles out consistency as the cornerstone of her parenting philosophy.
"Whether it's potty training or breastfeeding, nap schedules or discipline … It's the best way to hit home with your kids what it is you really want them to pick up," she explains.
She is quick to clarify, however, that she's no parenting expert.
"It would be great as a mom to have a script written for you so you could have all the answers," she muses.
Now that she's back on the set of a television sitcom, Hart says there is at least one decision that is easy to make.
"Acting pulls me away a lot [and] it's an everyday battle to figure what takes priority and how I can squeeze everything in," she shares. "But my top priority is that every day I want to play with my boys. Whether I fit in gym time, get my nails done or work, I make sure I spend time with my boys."