Look for Less: Tabitha and Loretta Broderick's Matching Florals
Having fashion icon Sarah Jessica Parker for a mom has its perks. Just ask 15-month-old fraternal twins Tabitha Hodge and Marion Loretta.
For a trip to the doctor last week, the actress decked both girls out in similar Bonpoint floral blouses — Red for Tabitha and Verdigris for Loretta ($125 each) — paired with cute leggings and lace-up boots.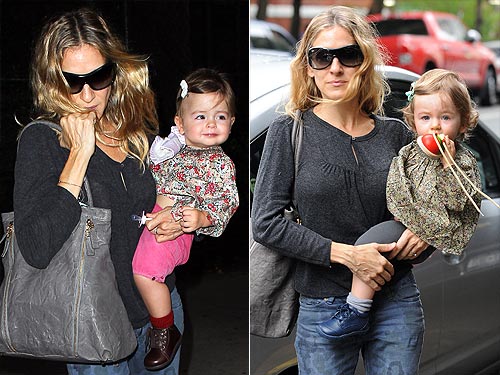 Katie B./Eagle Press; Wagner Az/Pacific Coast News
Love Tabitha and Marion's coordinating looks? You're in luck. We've rounded up a similar outfit — with items all under $35!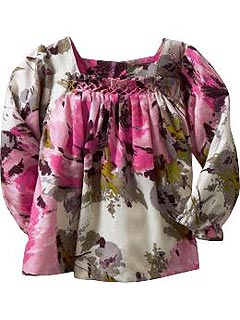 Courtesy of babyGap
Top
From the pretty ruffled cuffs to the pleated neckline, you'll have no problem getting your little girl to wear babyGap's Floral Smock Top ($17).
Another option is the Embroidered Smock Top ($15), which features a sweet, vintage-y flower bud pattern.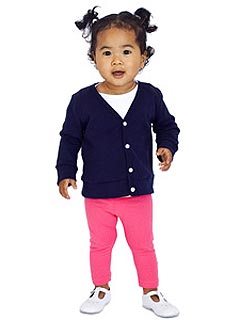 Courtesy of American Apparel
Leggings
We're big fans of leggings for smaller tots — they're cute and comfy. Try our fave style from American Apparel: the Spandex Jersey Leggings ($12).
The easy-to-wear bottoms come in deep pink (left), asphalt, teal and black.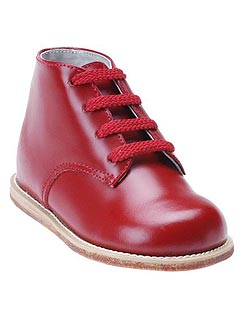 Courtesy of Sears
Boots
Perfect for new walkers, Josmo Infant Boots ($35) are well-made, sturdy and offer mini ankles plenty of support.
We suggest getting them in two go-with-everything colors — Burgundy (left) and Navy.
— Anya Leon