Mary-Louise Parker's Kids Are Ready for Their Close-ups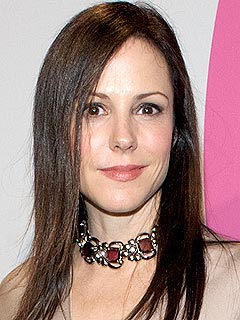 K/Splash News Online
Like mother, like child: Mary-Louise Parker's kids have officially caught the acting bug.
Her son William Atticus, 6½, and daughter Caroline Aberash, 4, perform so many musical acts in their living room that the Weeds star, 46, has no need to visit Broadway.
"My children are putting on shows all day long," Parker said at a Saturday press conference in New York to promote her new film Red.
"I have a stage in my home actually because I was tired of them using the coffee table and the dining room table. So all day long it's, 'Ladies and gentleman, turn off your cell phones.'"

Not only is William a talented actor but he's also a gifted writer who creates his own screenplays.
"There was a musical the other day called, The Absent Spaceman that my son wrote," Parker tells PEOPLE. "And he thought the song 'Hello, Dolly' was about Salvador Dalí. I swear to God, my hand to God he did," she says with a laugh. "So he kind of rewrote that and made a paper mustache. It's really cute."
However, Parker hopes her child with Billy Crudup doesn't have the desire to follow mom and dad into the profession — but admits she may have no choice.
"It's certainly nothing I would have wished for," she says. "But you can't really direct that or predict it or even redirect it because it's just in some people."
— Paul Chi