Luke Bryan: 'It's Fun Being Me'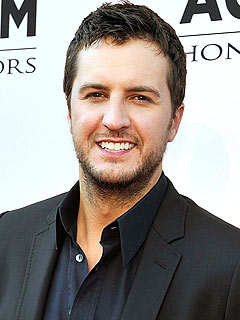 Frederick Breedon/WireImage
Everything is coming up roses for country singer Luke Bryan, and the dad-of-two says he knows it.
"It's fun being me," he admits to Country Weekly. "To have my family growing and songs going No. 1, you have to step back and take a second and appreciate what's going on."
When Bryan, 34, does just that family comes first — for what tops his list is longtime love Caroline and the couple's sons Thomas 'Bo' Boyer, 2½, and Tatum Christopher, 7 weeks.
"I've got two healthy kids and a beautiful wife," he points out. "To have the career rockin' is fun."

Not as much fun as life with a new baby!
"[Tatum] had his first smile today, and he's opening his eyes and becoming more alert," the proud papa reports.
To hear Bryan tell it, those milestones can't come fast enough.
"When you're the dad, you can hold him, but when he gets crawling and gets to where he can start wrestling, it will get a little more interesting around my house," he says.