Survivor's Yul Kwon Welcomes Daughter Genevie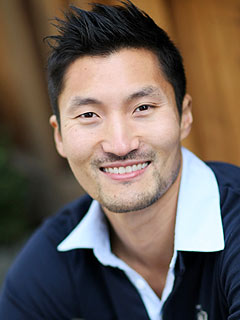 Courtesy Yul Kwon
He outwitted, outplayed and outlasted everyone to win Survivor: Cook Islands in 2006, then joined the FCC last year as the deputy chief of the Consumer and Governmental Affairs Bureau. Now Yul Kwon adds another illustrious title to his resume: dad.
Kwon's wife Sophie, 32, gave birth to their first child, daughter Genevie Kwon, on Friday, Oct. 1 at a Virginia hospital, the Survivor star tells PEOPLE.
Genevie weighed in at 7 lbs., 8 oz., and measured 21½ inches long.
"We've already signed her up for golfing lessons to become the next Michelle Wie," Kwon, 35, joked in an announcement to family and friends.
"Of course, we plan to encourage her to follow her own path so long as it doesn't involve dating older men or going on reality shows."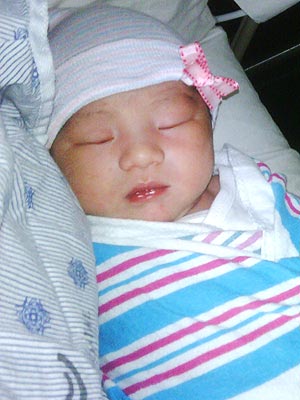 Courtesy Yul Kwon
— Cynthia Wang