BumpWatch: Vera Farmiga and Renn Hawkey Laugh It Up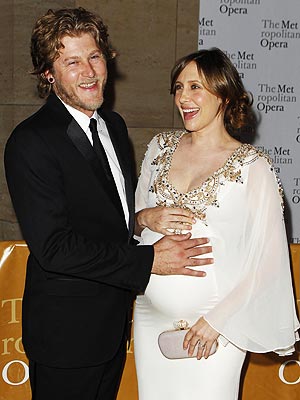 Lucas Jackson/Reuters/Landov
Is someone feeling a kick?
Vera Farmiga and husband Renn Hawkey share a laugh while walking the red carpet at Monday's Metropolitan Opera Season Opening, held at The Metropolitan Opera at Lincoln Center in New York City.
The couple expect a sibling for their son Fynn, 20 months, in October. What's their little boy like?
"He's really gentle and whimsy … a real peacemaker. He's been around adults quite a bit from traveling with us on the job," Farmiga, 37, told us recently.
RELATED: Vera Farmiga Desires a Delivery Surprise