Spotted: Brooke Burke's Little Lunch Date – Shaya!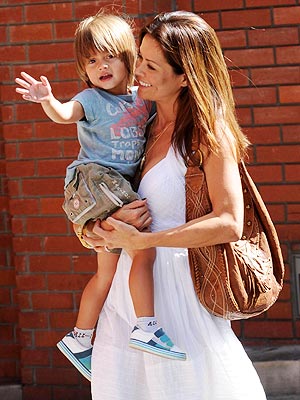 Flynet
Hello!
Shaya Braven Charvet gives a wave after dining at Toscana with parents Brooke Burke and David Charvet and big sister Rain on Wednesday in Brentwood, Calif.
"He is the baby of the family, so Rain in particular takes incredible care of her little brother," Charvet says of his daughter's relationship with Shaya, 2½.
"She's always after him, making sure he's okay, holding his hand while walking down the stairs. If he falls, she's there to pick him up."
RELATED: David Charvet: I Want My Son to Have Everything