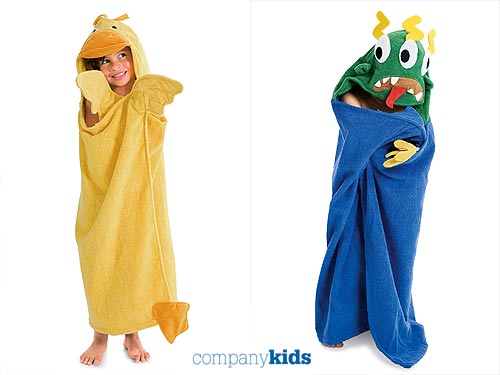 Courtesy of Company Kids
Most kids love bathtime. In fact, they often don't want it to end. That's why we're loving the new collection of bright and colorful hooded towels ($29.50 each) from Company Kids. We can't think of a better way to lure your tot out of the tub than with a cozy and oh-so adorable duckie, caterpillar or panda post bath cover-up.
Each towel is made of super soft cotton. Plus if you're eco-conscious, there are a few organic styles ($36 each) too. But no matter which towel you choose, your kids are guaranteed to have as much fun after bath time as they do during.
— Stephanie Phoenix